Autotune is a realtime (real-time) vocal tuning plugin, used by most streamers to process overtones on vocals. The latest version is AutoTune Pro, which comes with Autokey, which automatically detects the tone of the song, making it much easier for users than previous versions.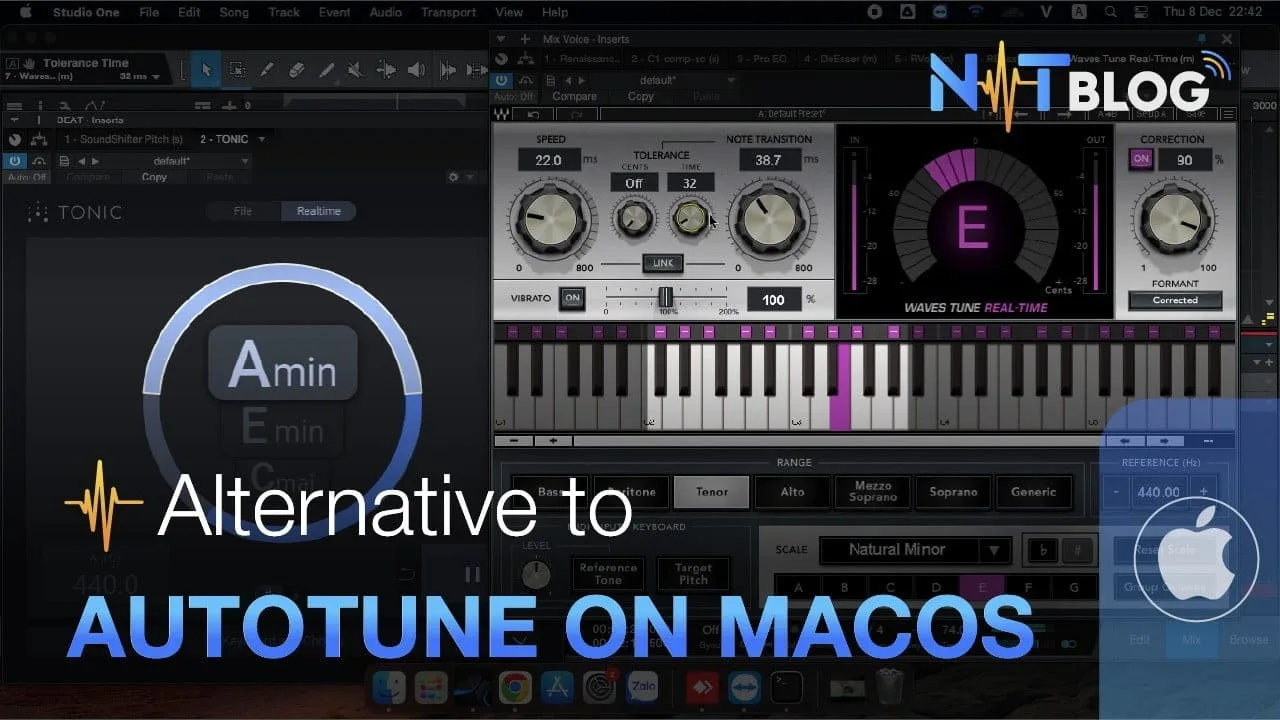 Autotune Pro for Windows coming soon active and free to use for a long time. However, with the macOS operating system, this is very difficult. Although there have been many places to crack it, it is only used for commercial purposes and not shared outside.
So today I would like to introduce to you Combo replacements for Autotune and Autokey with similar functions to detect tone and adjust exposure automatically. If you still don't believe it, please watch the following video:
What is that plugin, how to use it? Please continue to follow the article.
I. Extremely accurate automatic tone detection plugin to replace Autokey
Zplane Tonic, polar tone detector plugin accurate period, suggesting 3 most approximate tones of the beat for you to choose. Ultra-fast tuning, real-time tone detection and built-in audio files.
You download the Zplane Tonic plugin by clicking the Download button below, waiting for the time to expire, the download link will appear.
The installation is extremely simple, after extracting you run the pkg file to install. If the system is blocked, go to Preferences, navigate to Security & Privacy, click the padlock below to enter the password and select Open Anyway.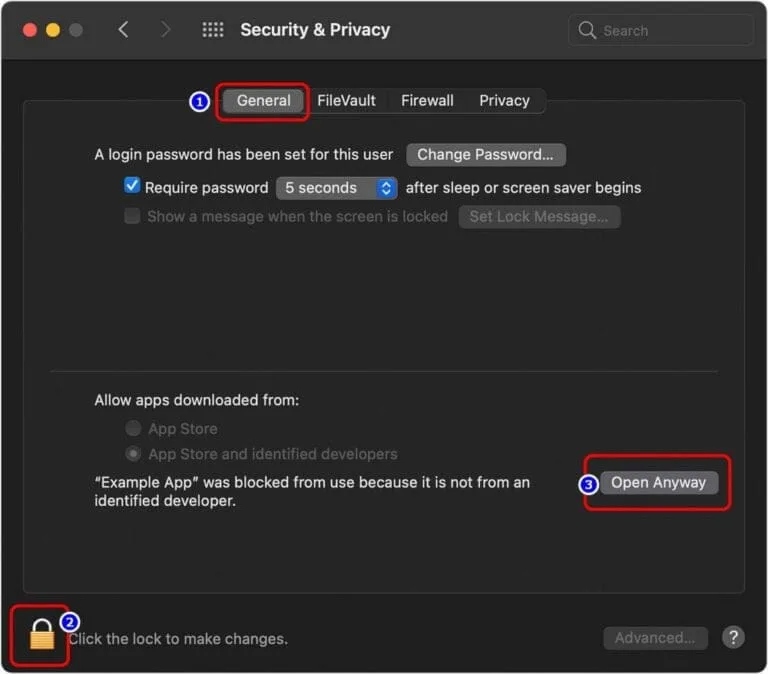 II. Autotune Pro Alternative Voice Correction Plugin
In addition to Autotune Pro, there are also a number of other plugins that help adjust voice automatically. However, I personally feel Waves Tune Realtime by Waves Complete is the best at the moment.
To use this plugin, you must download and install the waves, at the NTBlog website there are instructions and links to download the full set of different versions, you can visit software for macOS to check it out.
III. Instructions for using Tonic and Waves Tune to replace Autotune Pro
Similar to Autokey, Tonic plugin for automatic tone detection, you insert into Beat track.
Similar to Autotune Pro, you insert the Vocal track plugin Waves Tune Realtime
To detect the tone of the music, you play the intro of the beat and open the Tonic plugin, after a few seconds the plugin will suggest the best 3 tones for you to choose. The top tone is the highest accuracy rate. You use it to import to Waves Tune Realtime.
Suppose Tonic detects Em tone, you press E (1) at Waves Tune, m is Minor, then you choose Natural Minor (2). For some tones with sharp (#) and flat ( ♭ ), remember to tick the equivalent button in items 3 and 4.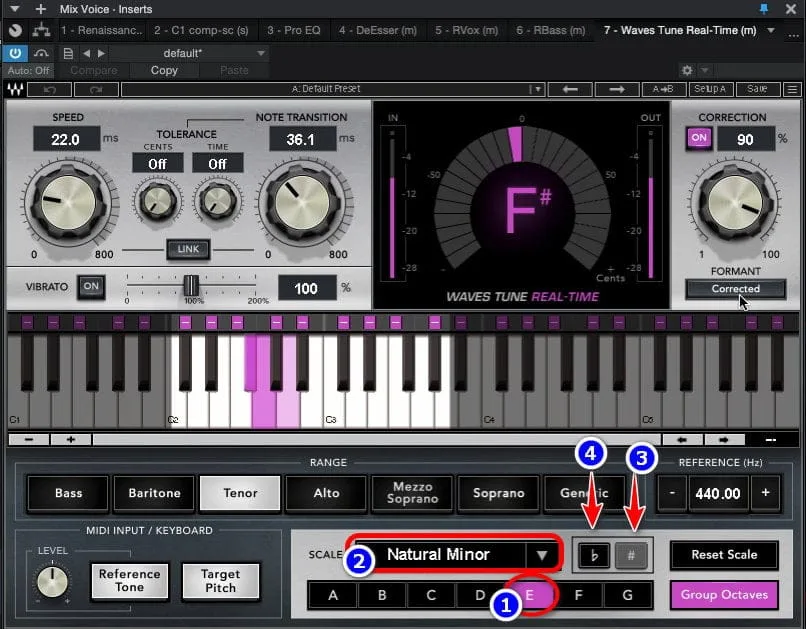 Similar to Retune Speed and Flex Tune in AutoTune Pro, in Waves Tune plugin we have Speed and Note Transition. You can increase or decrease the tune so that the tune is just enough and the voice is not distorted.
Correction is the ratio of the selected notes to tune, you also adjust accordingly because there is no universal rule required.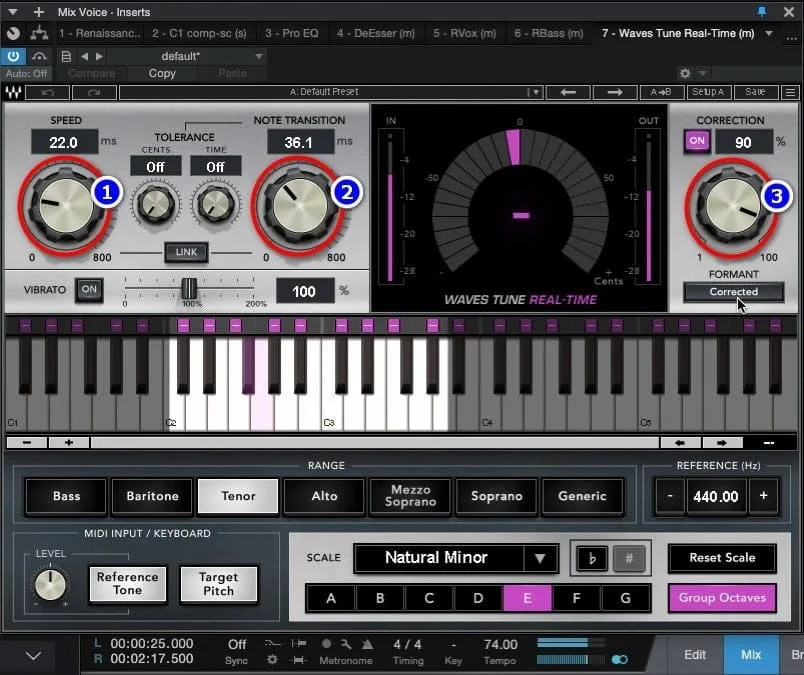 IV. Conclusion
Using Tonic and Waves Tune realtime to replace the Autotune Pro plugin can completely help you have a great song if you know how to use it skillfully.
In general, Waves Tune cannot be as smooth as Autotune Pro, after many recordings, I discovered some small defects inside the voice.
NTblog receives live recording software installation on both Windows and macOS platforms, if you are interested, you can refer to software installation service.