What is soundcard?
Soundcard is a communication device with a computer, with the function of transmitting and decoding audio between computers with peripherals such as headsets and microphones.
Usually, sound exists in 2 forms: Digital and Analog, audio files stored on the device are in Digital format. To hear them, you need a soundcard to decode to Analog.
Conversely, when you sing live on social networking platforms through live wire or live box is plugged in. directly into the soundcard, then the sound will be decoded back from Analog to Digital for transmission. That's because the signal is attenuated, the quality is worse than the original sound from the software.
The main components of the Soundcard include:
ADC: Analog to Digital Converter, an analog to digital audio converter
DSP: Digital Sound Processor, digital audio processor
DAC: Digital to Analog Converter, a digital to analog audio converter.
When you hear sound from a computer or laptop, it also has a built-in soundcard. However, because it is a built-in device, the sound quality will not be high.
To install live singing software Cubase or Studio One, you need a separate Soundcard with better sound quality. However, you can still install it on your computer's built-in soundcard.
More: Sing live no need for separate soundcard
What is the Difference Soundcard Streaming and Recording
1. Singing Live Soundcard
Soundcard singing live is the same as other soundcards, but with additional sound effects such as Reverb, Delay, Autotune (not effective), children's voices, old people's voices… and funny sounds. serve live stream.
Soundcard singing live produces an average sound similar to karaoke at home, the vocals are not clear and clear. Its only advantage is that you can still sing without using a computer.
Some common types of live soundcards: XOX K10, Icon Upod Pro, H9, K300…
Depending on the type of soundcard, you can still install Cubase and Studio One live singing software. However, it can't be compared to soundcards that specialize in recording.
Soundcards like H8, H9, K300, H5000…. sound pretty bad and can't install software or install but high latency is difficult to sing, I advise you to stay away from these lines even though you buy them. for whatever purpose.
2. Recording Soundcard
The soundcard is professionally designed, focusing on the quality of sound processing and transmission. Unlike the live soundcard, it has no special effects.
It's called a recording soundcard, but that doesn't mean it can't be used to sing live. It even does a lot better than live soundcard by combining with Steinberg Cubase software or Studio One…
Some brands recording soundcard typical: M-Audio, Audient , Roland, Tascam, Focusrite, Yamaha Steinberg, Presonus…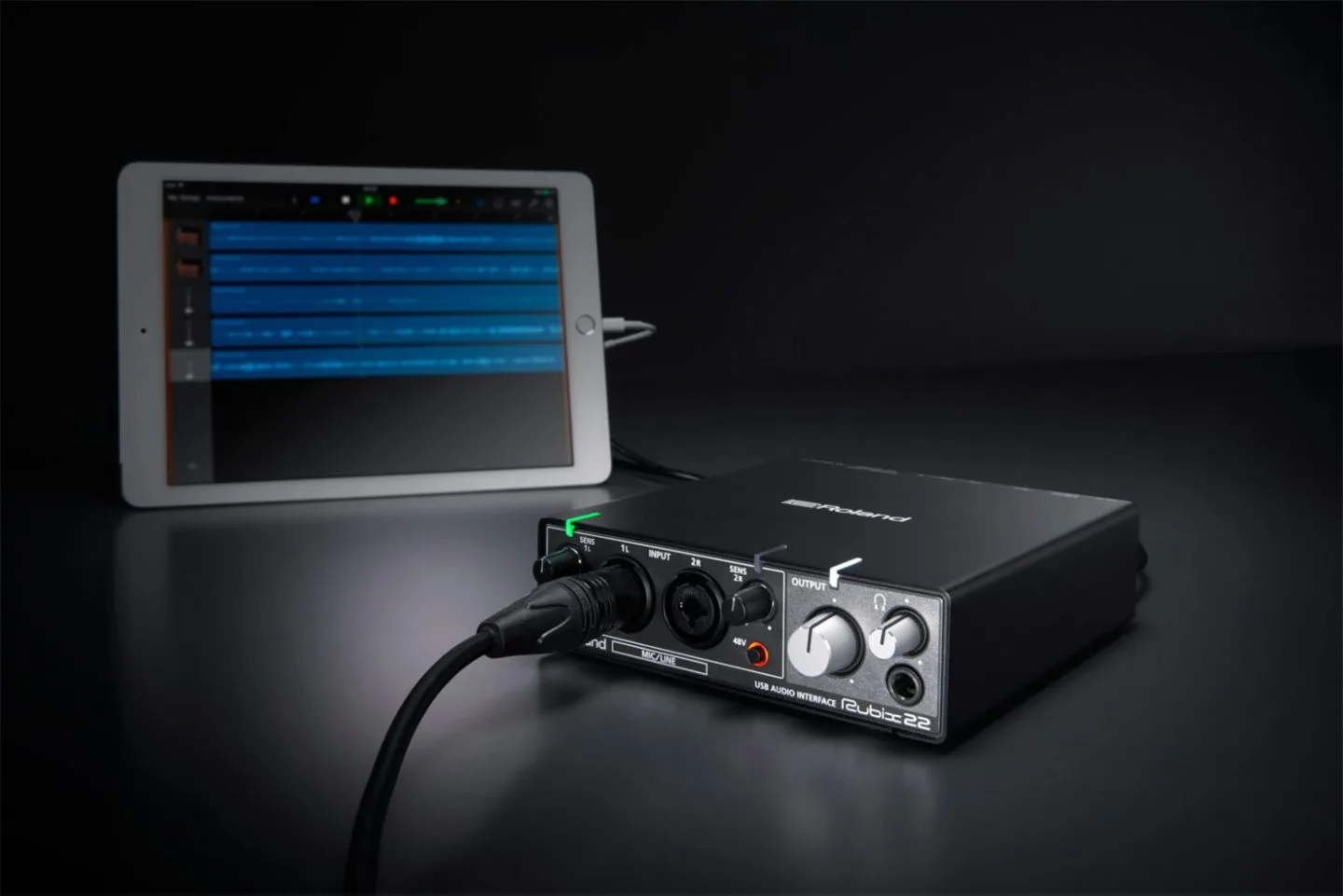 Should choose Recording Soundcard or Singing Live Soundcard
Each type has its own function, depending on your needs, you can choose the right soundcard for you. If you do not have a computer, you must definitely use a soundcard to sing live, in addition to the phone to live, you need another one to provide music.
Although a bit complicated, live singing software gives you great sound quality, especially with autotune that will make your voice fuller and better. Of course, You must know how to use a computer.
However, software or equipment is only a supporting tool, it cannot turn a person from not being able to sing to becoming a good singer. If you are used to singing karaoke, when using the software, you need to practice a little more skills because the clear sound will easily reveal the defects of the voice.