Detailed instructions on how to install Cubase Autotune to sing live without Soundcard or install to record is the main topic of today's article.
With just a computer headset with built-in microphone, you can take advantage of it to satisfy your passion for singing temporarily before deciding to buy professional equipment.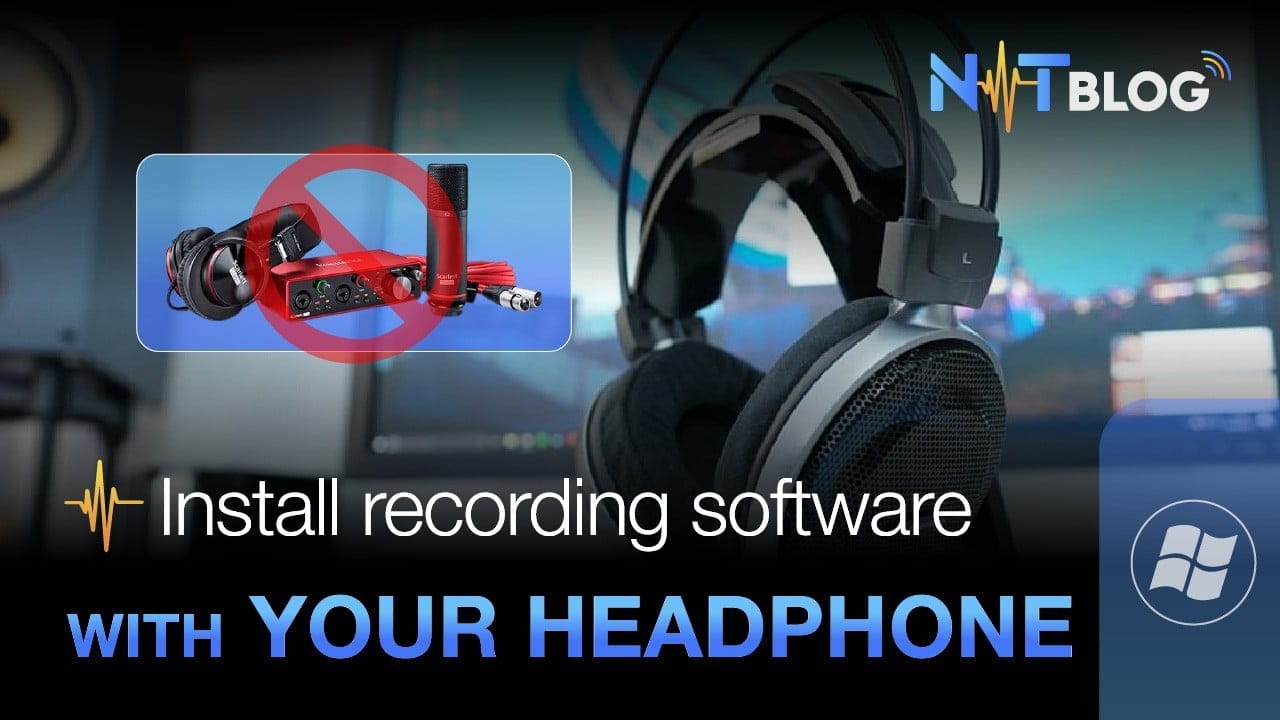 I. Install Cubase Autotune to sing live without Soundcard, what do you need to prepare?
A Core i3 or higher, 8Gb Ram and SSD
A headset with built-in microphone suitable for the computer in use
A software Cubase or Studio One fully installed Plugin
One Proper Project
II. Steps to install Cubase Autotune to sing live without Soundcard
1. Check if the computer has received the Microphone
For Laptop: Usually there will only be a 3.5mm hole for both mic and headset, so you can use a phone headset with a mic. To identify this type of headset, there are usually 3 bars at the top as shown.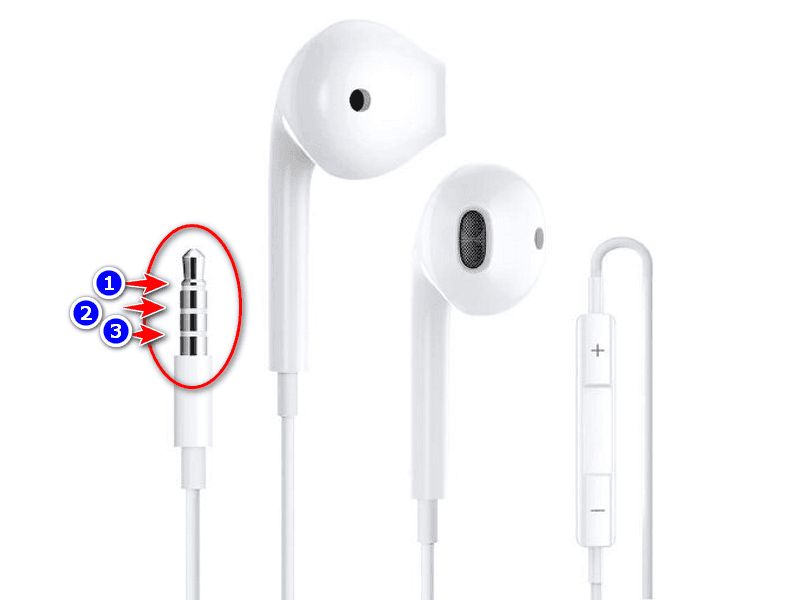 For desktop computers: Usually desktop computers will have separate mic and headphone ports, but to be sure, check first. If it is a 3.5mm port, use a headset like for a laptop, if it is divided into 2 separate ports, you have 2 options as follows:
Use a dedicated desktop headset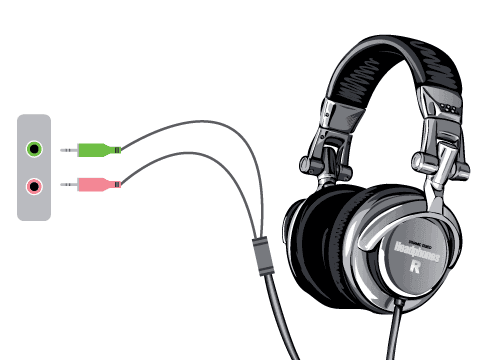 Use a phone headset like a laptop and include an audio splitter
Product Link: Audio Split Jack 3.5mm
After you have a suitable headset, you need to check if the computer has received it by right-clicking the speaker icon in the right corner of the taskbar, selecting Open Sound Setting, expand it window and find Sound Control Panel.
Here, switch to Tab Recording and double click on any line named Microphone.
Another table appears, you switch to the Listen tab and tick the Listen to this device line. You whisper into the mic to see if the sound is really from the headset's mic.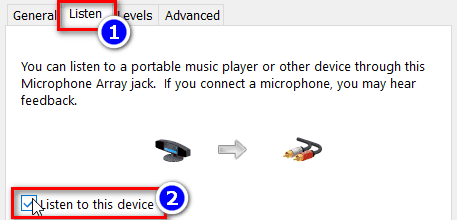 If not, turn off this line and press OK to try again with another Microphone line until you are sure that the received sound is from the headset's mic, then remove the tick and press OK to complete this step.
2. Install Cubase software and necessary Plugins
The process of installing Cubase live singing software is quite complicated and long, I already have a tutorial, so I won't repeat it here. You can see details on how to install it at Cubase 10 Pro Full Crack and detailed installation instructions.
Also, you can also refer to other articles about Cubase, Autotune and live singing equipment at: Instructions and software.
3. Download Project for free for testing
After installing Cubase 10 or Cubase 11, you download free project that I shared shall. If you can't download it, leave a comment below and I will update the link again!
To install Cubase Autotune to sing live without a Soundcard for good sound quality, you need a standard project.
4. IN OUT setting for ASIO and Cubase software
After fully installing Cubase, ASIO4ALL and ASIO Link Pro, open the downloaded project. The lower right corner of the screen will display icons as shown. (*) You press the square icon with the play button in the middle and turn off all other device switches, leaving only Realtek Audio, click the wrench icon to show the internal components as shown below:< /p>
If there are more than 2 lines as shown above, you usually open 1 Input and 1 Output arbitrarily, then go to Cubase software, open F4 table and select the corresponding IN OUT device.

You speak into the mic, if you hear the sound out to the headset, you have succeeded. If not, repeat from step (*).
III. Summary
Installing Cubase Autotune to sing live without a Soundcard is just a temporary solution to satisfy your passion for those who do not have the conditions or want to experience it before you spend money to buy high-end equipment.
The sound quality obtained depends on the type of Soundcard on the main computer and the type of headset you are using. However, it will not be able to replace Soundcard and dedicated Microphone.
If you are wondering which product to choose for the best sound quality within your budget, please refer to the article 5 best live streaming equipment to use with Cubase okay!