Very good news for apple players, Auto-Tune Artist has been permanently active on macbook. However, the Auto-Key automatic tone detection plugin is not available yet and we will have to wait. Today's article will show you how to install Auto-Tune Artist for macbook full active.
In addition to Auto-Tune Artist, I also include the AVOX MUTATOR old baby voice imitation plugin and the divine Mic Mod plugin. This 3-in-1 combo will definitely help you a lot.
I. Introducing Auto-Tune Artist for macbook
Antares Auto-Tune Artist is a well-known and trusted plugin in the music industry for automatic vocal tuning. . With decades of experience in the development of tuning technology, Antares has earned a high reputation for performance and sound quality. The Auto-Tune Artist plugin is the most advanced version of Antares' Auto-Tune series of products, specifically designed to meet the needs of professional artists.
One of the salient features of Antares Auto-Tune Artist is the ability to naturally and precisely correct the tone of the voice. The plugin uses extremely advanced audio trimming technology to eliminate minor vocal flaws, while preserving the naturalness and emotion of the performer. This helps artists create more impressive and high-quality recordings, while keeping their own style.
II. Instructions for installing Auto-Tune Artist for macbook Full Active
1. Download Auto-Tune Artist for macbook
Click the Download button and wait for the time to expire, a high-speed Google Drive link will appear to download.
2. Instructions for installing Auto-Tune Artist for macbook
After downloading, unzip it, you will get a folder containing the files as shown
You in turn copy the files in the above folders to the system directory as follows:
Copy the folder Antares in AU to the path Library/Audio/Plug-ins/Components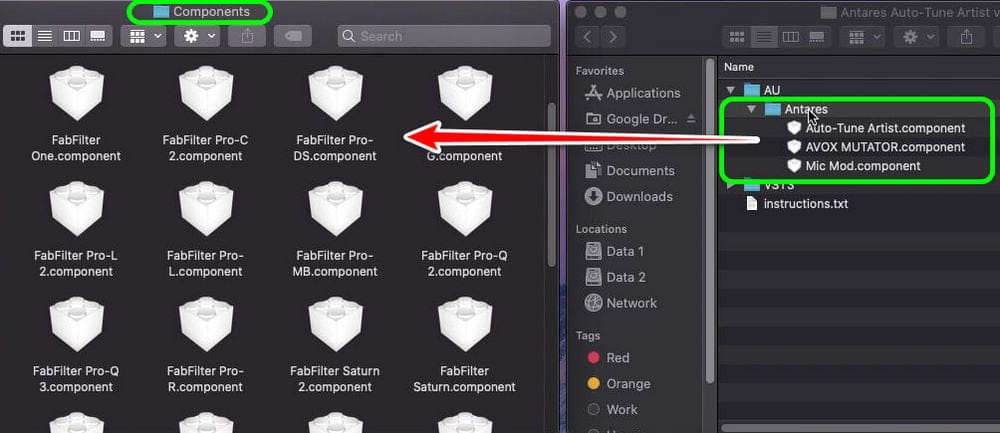 Copy the folder Antares in VST3 to the path Library/Audio/Plug-ins/VST3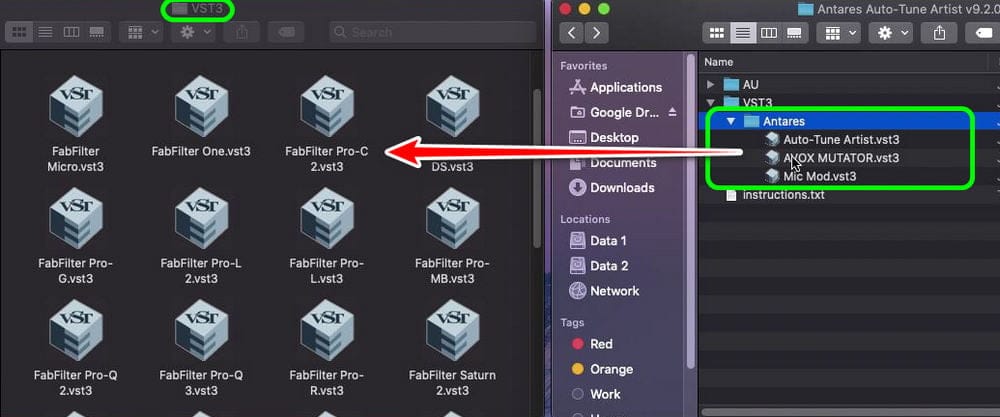 Open a terminal, copy the entire following command string and paste it in, then press Enter. Enter the password and then continue Enter.
Note: Password will not be displayed, just enter it normally.
Start the DAW and check the results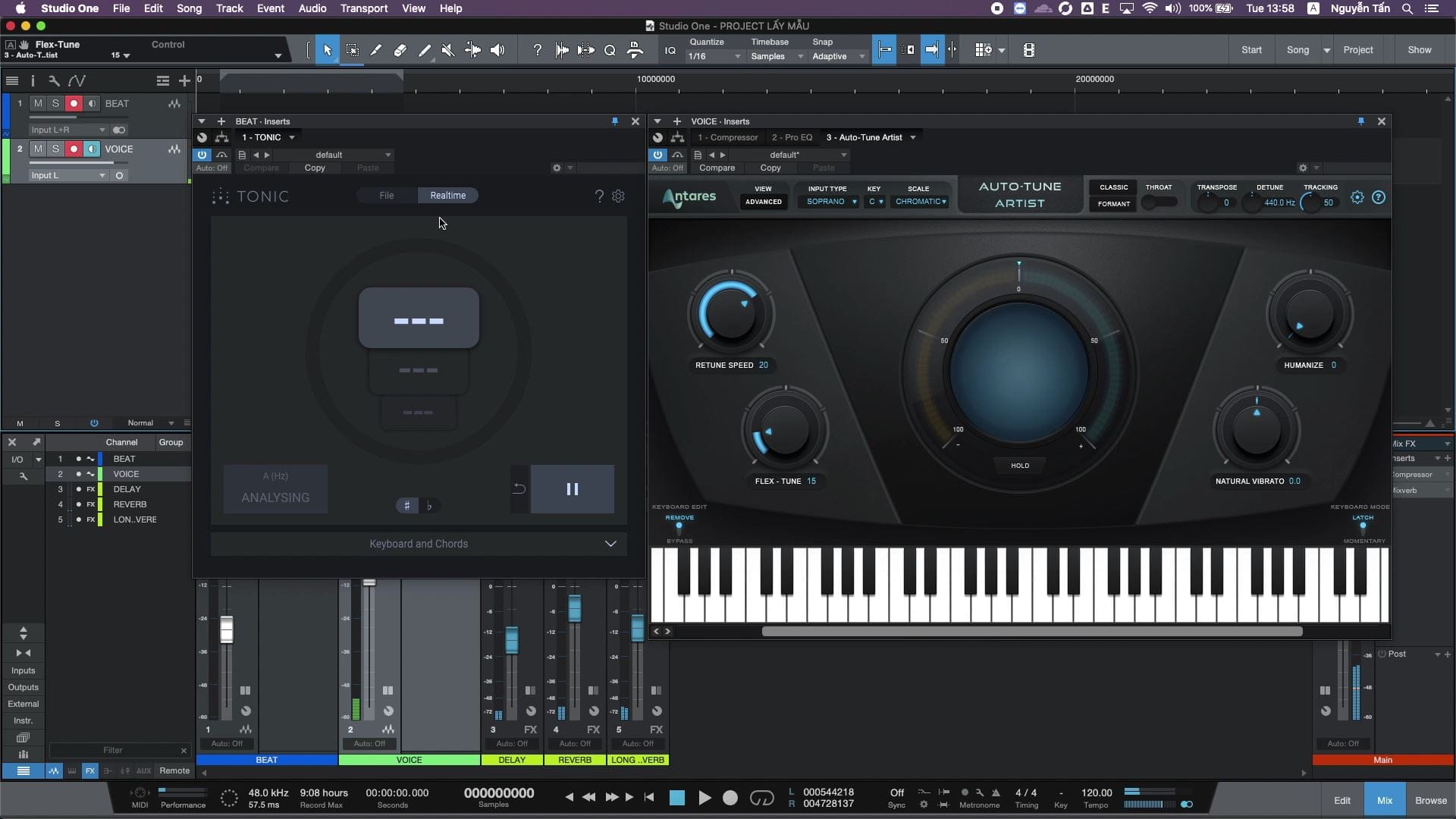 III. Conclusion
Antares Auto-Tune Artist for macbook also offers a wide range of tools and sound effects to enhance and refine vocals. With features like support for sound effects like Vibrato, Throat Modeling and Humanize, the plugin allows artists to create unique and creative sound effects. In addition, Auto-Tune Artist also has the ability to adjust the high and low tones of the voice, allowing the artist to create special variations and unique styles.
If you are busy with work and do not have time to learn, please refer to singing software installation service live at NTBlog or contact via Zalo Nguyen Tan
Antares Auto-Tune Artist's simple and friendly interface is also a big plus. The plugin is designed to be easy to use, with editing tools and effects organized logically and intuitively. Users can easily adjust the desired sound parameters and see the results directly on the screen. This helps artists save time and focus on creating music rather than complicated adjustments.
In short, Antares Auto-Tune Artist for macbook is an outstanding plugin with many outstanding features. From providing natural and precise vocal tuning, to creating unique and interesting sound effects, Auto-Tune Artist is a useful tool for professional artists and musicians. With a combination of high performance and friendly interface, this plugin is worth considering for any music project that wants to achieve the best quality and finish.