Sing live Youtube on macbook with BlackHole, a software that is extremely simple and easy to set up.
In the article Get youtube music into Cubase to sing live, I showed you how to setup with Loopback. However, for some new macOS versions from 12 onwards, the software requires changing security settings by accessing Recovery, and some of you have difficulty doing so.
By using BlackHole, everything will become extremely simple. BlackHole is a modern macOS virtual audio driver that allows applications to transmit audio to other applications with no resolution. late.
I. Download BlackHole to sing live Youtube on macbook
You can download BlackHole by clicking the Download button below and wait for the timeout.
Alternatively, you can follow updates and download the latest version at the software homepage BlackHole.
II. Set up BlackHole to sing live Youtube on macbook
1. Install BlackHole
After downloading, open the software and press Continue until the installation process begins.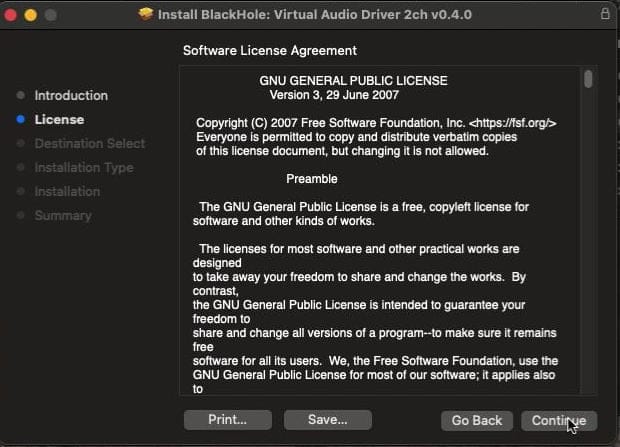 If the software asks for a password, enter your computer's unlock password.
2. Config Audio Midi Setup
First, go to Launchpad and open Audio Midi Setup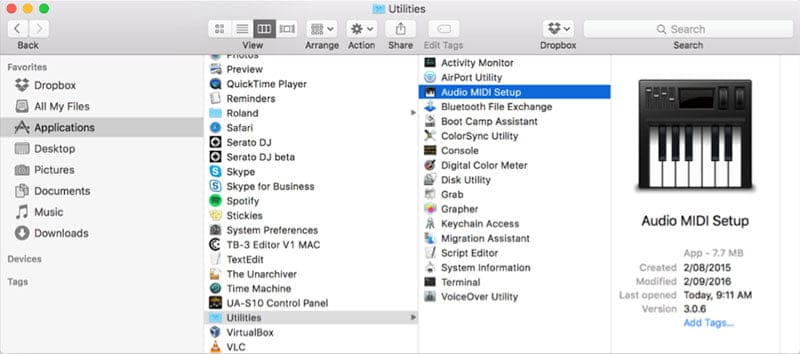 At the software interface, you will see an additional virtual speaker named BlackHole 2ch. Now you plug in the Soundcard, here my Soundcard is Rubix 22.
Next, click the + sign below and select Create Aggregate Device.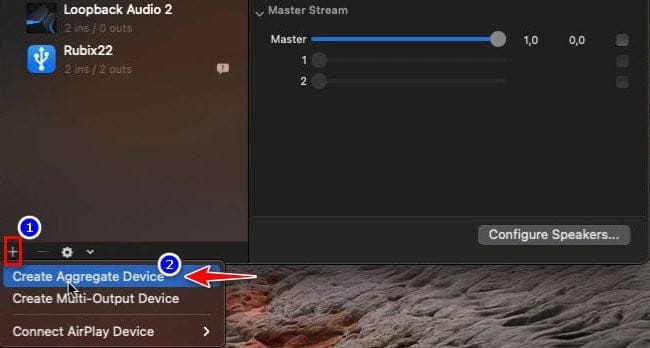 A new device named Aggregate Device is created, this is the key to help you sing Youtube live on your macbook, the left window will appear an interface for you to set up.
Note: Please set up each step as a guide for easy follow-up in the next steps.
Step 1: Tick select Soundcard first
Step 2: Tick select BlackHole 2ch
Step 3: Double-click the space in (3) and (4) to enter 2 LR characters (This step is for easy monitoring on live singing software, not too important).
3. Set IN/OUT on Studio One to sing live Youtube on macbook
In this article, I will guide you on how to set it up on Studio One, other similar software. First at the software interface, select the I/O button on the left.
At the Song Setup interface, click Preferences
Select Audio Setup tab, under Playback Device and Recording Device select Aggregate Device. Then select Song Setup to return to the I/O interface.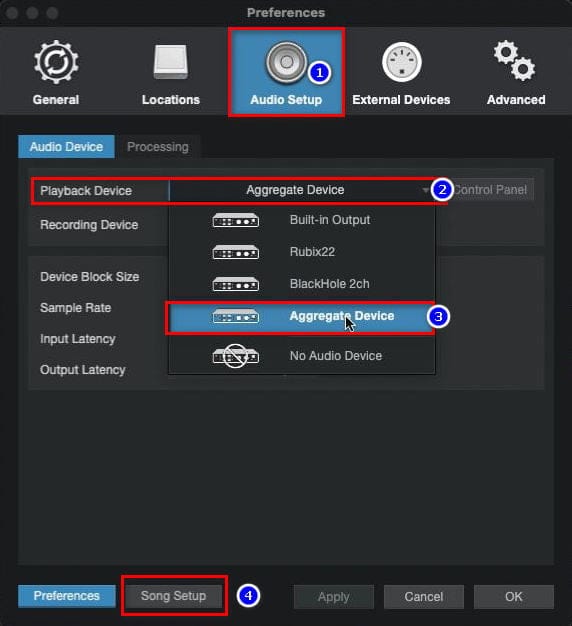 In the Inputs tab, you set up the following, because I only have 1 mic and plug in hole 1, so Input L and Input R I both choose IN1.
The last step, at the Outputs tab you set as shown below.
At this step, you open Youtube and check if the audio has entered the software, if not, you change the computer audio output to BlackHole 2ch.
III. Conclusion
Singing live Youtube on macbook using BlackHole only applies when you want to sing live by plugging the cord into the Soundcard and then transmitting the sound to the phone. The software does not support live OBS like Loopback so you should consider choosing the right need.
Some of you who have learned will know about Soundflower (get audio to live directly on macbook). However, this application has stopped development and is not supported on some models, so I do not make tutorial.
Sing live Youtube on macbook using BlackHole in a series of articles about macOS, you can follow other articles at MacOS instructions.